Welcome
Welcome

visitor!

Would you like to login? Or would you like to create a new account?

By inheriting, we have inherited a fairly large amount of coins.
Each coin offered here from our legacy is unique.
There is no coin that is identical to another coin, as the detailed pictures show.
We also refrain from evaluations of the coins, the pictures speak for themselves.

However, since we are not coin collectors, we now sell the coins privately through this page, as well as on Ebay classifieds and other platforms.

Every single coin was photographed and set by us, even if we have several coins of the same type for sale.
You will receive exactly the coin that you have seen and ordered in the photo.

We are gradually putting in more coins here. It takes time to examine and photograph them all.

We do NOT buy any coins because we are not a company or a collector.
If all coins are sold, this shop will be closed again.

All coins are originals and have been lovingly kept in boxes and boxes by the original collector.
After receiving this little treasure, we made a lot of effort to catalog it, take pictures and pack them individually into coin holders.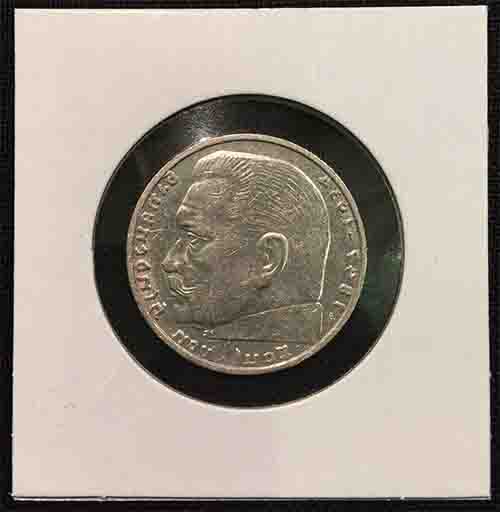 We ship the coins, but they can also be picked up by arrangement in Hamburg.

If possible, we have the Jaeger number or World of Coin number.

Many greetings
Medea & Rüdiger
Our TOP-products